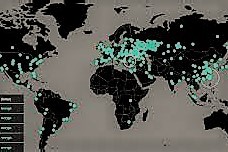 Now more than ever is the time to gather facts about the companies data breach and to determine ways data breaches can be minimized.
A lot of the must importan companies has been hit by cyber attack. The hackers may have gained details from the companies clients, including data as usernames, passwords, personal details and even confidential emails detailing private plans and documents. The attacks in some cases have compromised the companies global email server and granted the hackers access to restricted areas and information.
The breach is able to reveale the names, security numbers, birth dates, addresses, personal identifying information and also credit card numbers of milion of consummers.  Furthermore, either if the companies websites sometimes contain considerably fewer "real" emails, as the data also includes addresses with junk prefixes, poorly formed emails, or otherwise fake addresses , the amount of potentially compromised data is enormous.
Sometimes the companies are unable to determine what the hacker did and what information was at risk as a result. Sometimes the IT experts made security internal mistakes: the more and more frequent cyber attacs will certainly bring to new data security policies, leading to new industrywide data security and information technology standards.
These companies, impacted by digital crime, had introduced additional security measures and is working with the appropriate authorities to avoid this risk also for the future. All the companies are also taking appropriate legal action. As a response to cyber accidents, all these companies implemented their security protocol and began an intensive review, engaging a peculiar team of cybersecurity and digital experts.
GM